HARVESTER GUARD® a unique condition assessment tool for forage harvesters.
The HARVESTER GUARD® is a well thought-out and unique inspection and condition assessment tool specially for self-propelled forage harvesters (SPFH), developed by AM Machinery.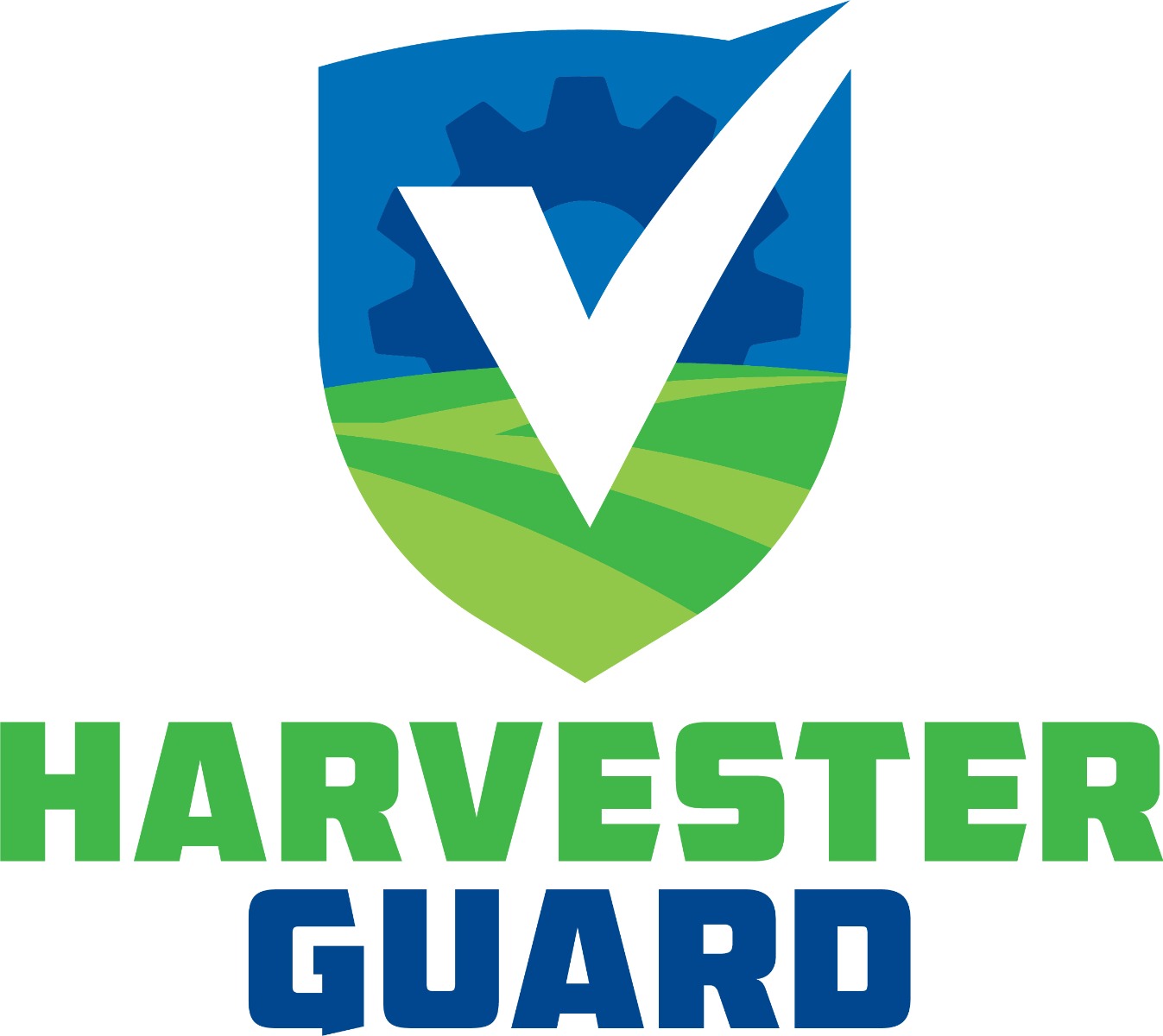 AM Machinery built and developed the HARVESTER GUARD® from scratch, based on 25 years SPFH experience. The aim of all this, is to provide customers a realistic technical diagnostic of the condition of the SPFH that we are offering. The biggest technical question with a used self-propelled forage harvester is the condition of the crop flow and main components. The SPFH has the most wear parts of all agricultural machinery. The chopping process involves complex systems, enormous forces, and wear.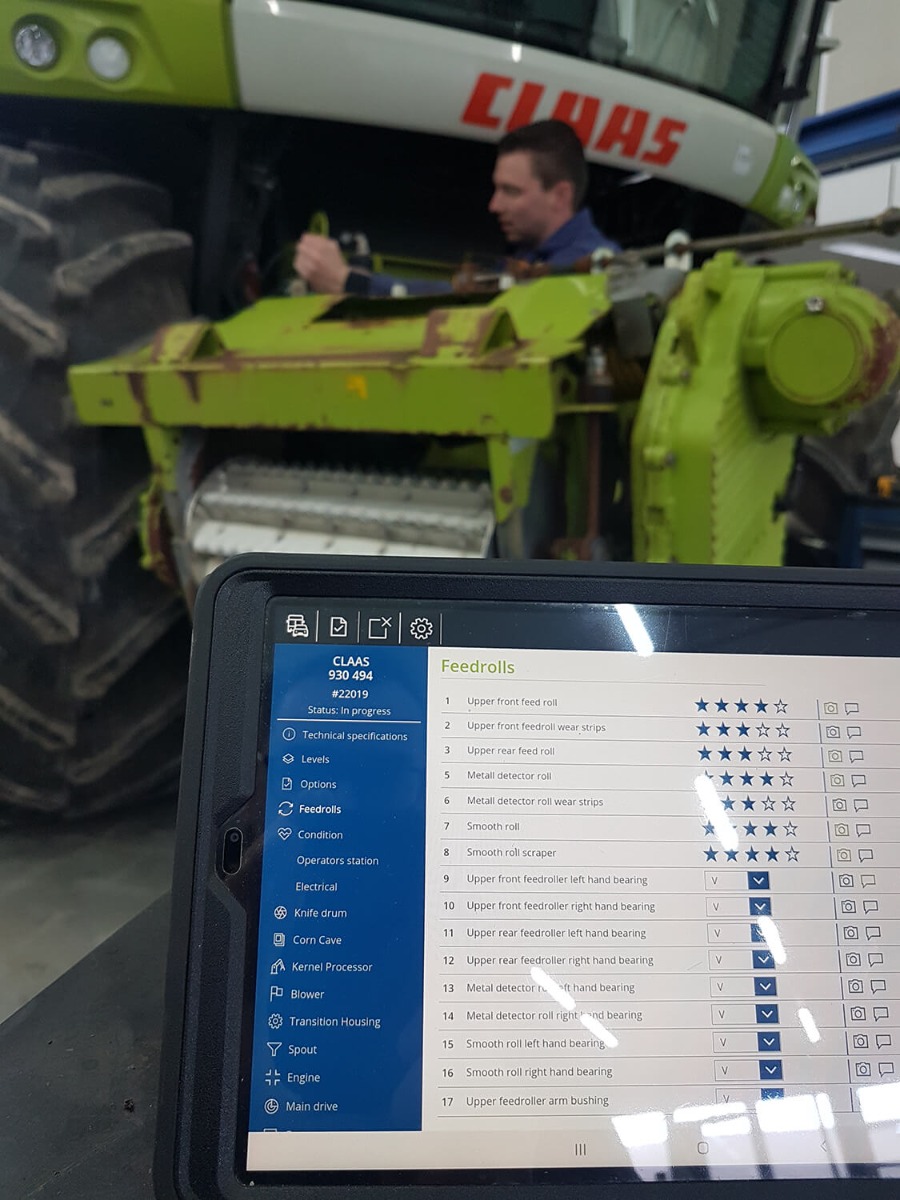 AM Machinery made the decision, in 2019, to develop an inspection and condition assessment tool for self-propelled forage harvesters. As a result, every SPFH we sell comes with an AM Inspection Certificate , based on the following:
It's objective, (NEN2767) uniform and self-learning
Provide the same results no matter where you are in the world, different technicians should have the same result
It's manageable for less skilled technicians
Has inspection guidelines and standards included
Has the ability to include pictures and remarks
HARVESTER GUARD® gives everybody, whether locally or on the other side of the world, a realistic diagnostic of the actual condition of the forage harvester.
In Practice
The complete process of the inspection at AM Machinery takes 3 days. After our Workshop manager has approved the inspection, (module 1), automatically the repair and report module are ready for use. These modules make automatically visible the following:
What is inspected with the HARVESTER GUARD®?
Specification & options check:
Administration of all vehicle details. Examination of factory installed options compared with current configuration. Registration of engine and drum hours.
Functional test:
Check that all installed functions work properly. Major misfunctions will be reported in recommended repairs.
Crop flow 300-point inspection:
All CROP-FLOW components from the feed rolls up to the spout, including all bearings and belts, will be inspected, measured, and reported. AM Machinery is unique in the world using the HARVESTER GUARD® to report the hole process resulting in the AM Inspection Certificate.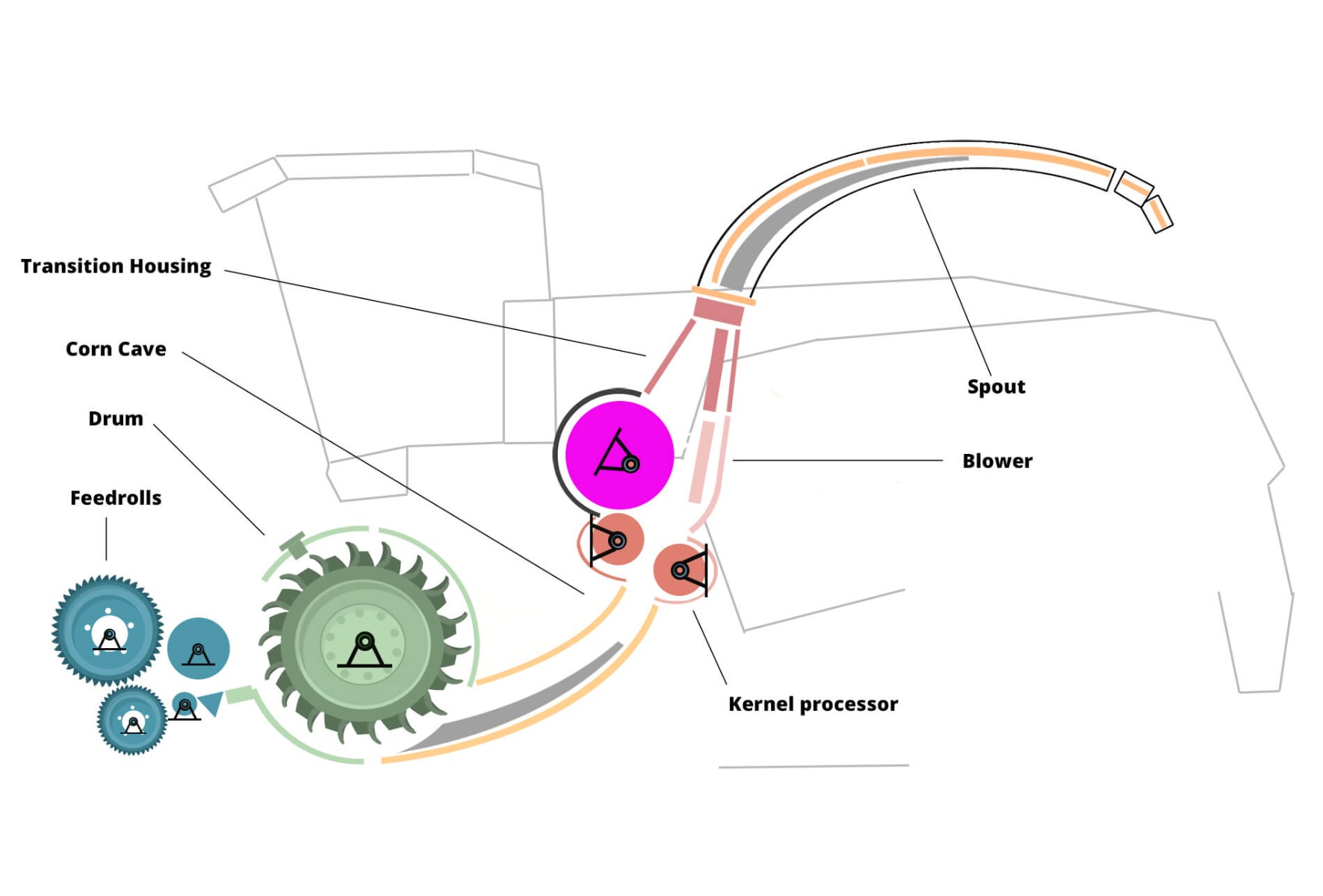 Recommended Repairs:
HARVESTER GUARD® processes the inspection data automatically with parts and repairs scopes. The eventually discovered misfunctions ore broken CROP-FLOW components are reported in the AM Inspection Certificate including the price for the part(s) and repair.