Harvester Guard, unique inspection software for self propelled forage harvesters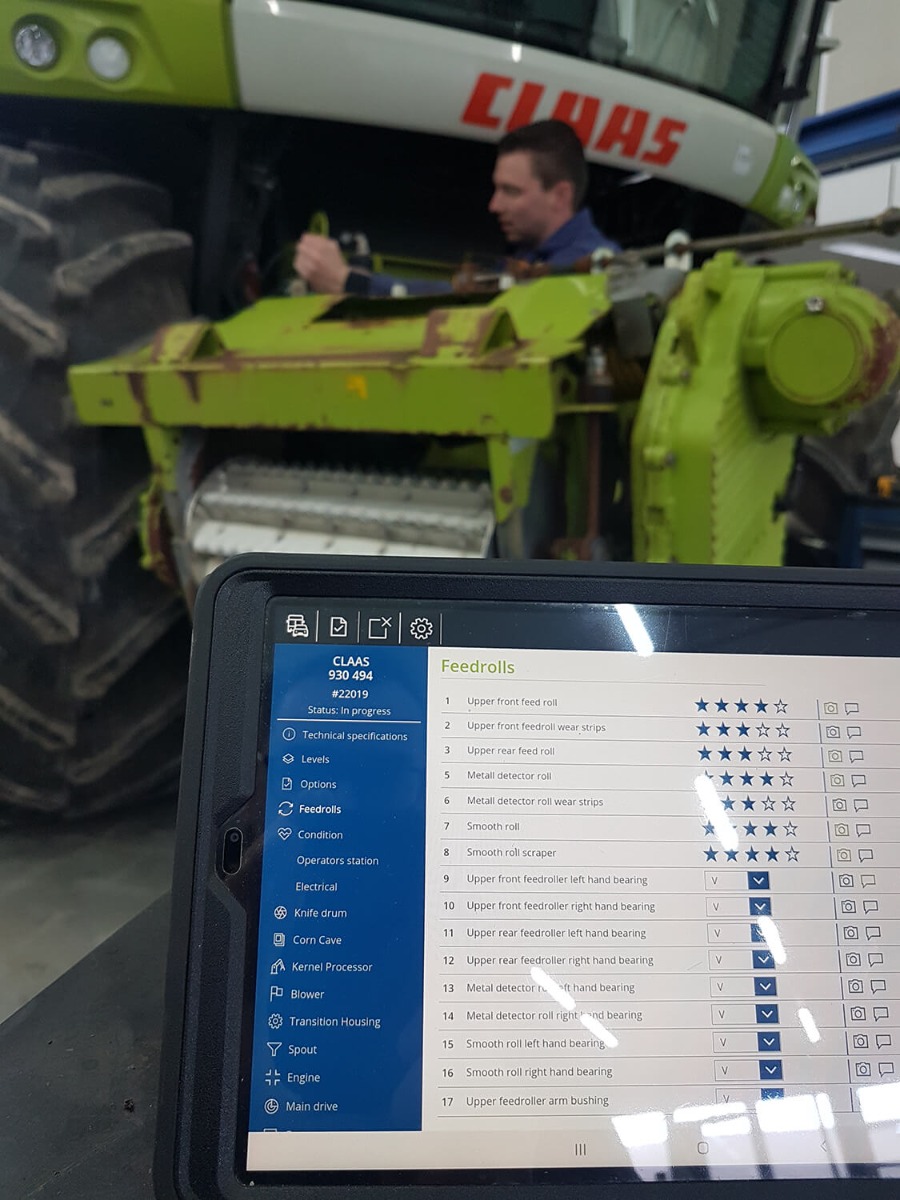 HARVESTER GUARD®, unique inspection software for self-propelled forage harvesters, developed by AM Machinery BV.


1. Self Propelled Forage Harvester Specification & options check
Administration of all vehicle details. Examination of factory installed options compared with current configuration. As far as possible check of engine and drum hours.
2. Self Propelled Forage Harvester Functional test
Check that all installed functions work properly. Major misfunctions are reported in recommended repairs, minor issues are repaired before delivery.
3. 200-point inspection of Self Propelled Forage Harvesters.
All CROP-FLOW components from the feed rolls up to the spout, including all bearings and belts , are inspected, measured and reported. AM Machinery is unique in the world having this process managed in the software Harvester Guard®.
This inspection, including the functional test, is the basis for the AM PREMIUM warranty. Each advertised used forage harvester has a download link to the AM Inspection Certificate which include all 4 Harvester Guard® steps.
4. Self Propelled Forage Harvesters Recommended Repairs
Another unique feature within Harvester Guard® are the recommended repairs. A reported misfunction, or a CROP-FLOW component that needs repair, gets automatically a parts & service price. As buyer you know upfront the real condition of the used forage harvester AND more important; the involved costs to get it repaired.