Rockstopper for Claas®, John Deere® and New Holland®
Take advantage of the A&M Machinery Package Deal now! Buy a self propelled forage harvester and a Rock Stop'er from us and we will install the Rock Stop'er for free. If you want more information, feel free to contact us by phone at +31 (0)478 560 016.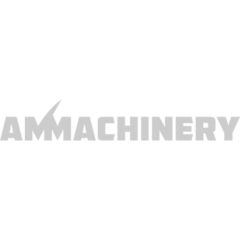 A very simple, reliable and effective device that detects and avoids rocks entering into the self-propelled forage harvester. Rocks can devastate major damage or reduce the lifetime of your self-propelled forage harvester significantly. It pays already off if you can avoid one broken metal detector roll, even not considering the involved down time during the harvest period! Since 2001, hundreds of forage harvesters are now protected by this product worldwide. The Rock Stop'er wil miss nothing, stop rocks before they stop you! Thanks to it's built-in detectors and sensors the Rock Stop'er will automatically stop the Self Propelled Forage Harvester. While harvesting you can rely on on the Rock Stop'er for stones that are not visable while operating the self propelled forage harvester. Also the Rock Stop'er can be adjusted to every kind of surface, with the adjustable sensitivity you can easily adjust the working of the Rock Stop'er.
Benefits for having a Rockstopper, Stone Detector, Stop Rock, Rock Stop'er:
Easy install with detailed instructions, the installation will take about 1 ½ hours!
Prevent downtime and costly repairs.
Sensor stops the feed rolls immediatly.
Universal fitment, fits almost all makes and models.
Fits self propelled forage harvester and pull-type forage harvesters


Distributor of Rockstopper
Due to the many years of experience and contacts built up, we can proudly say that A&M Machinery is the distributor of Rock Stop'er in Europe.