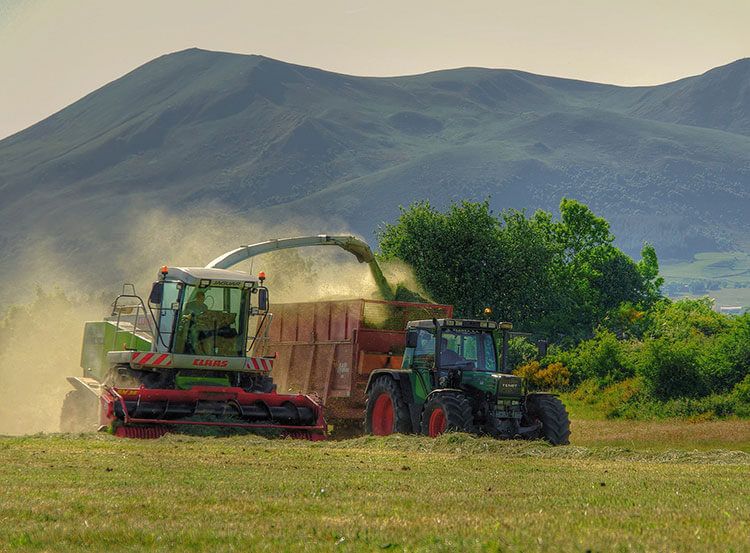 A full hay and corn season you have a low hour self-propelled forage harvester exclusively available. This includes a fully prepared self-propelled forage harvester for hay or corn, insurance for own defect and back up of our specialist. No "unpleasant surprises" anymore during your busy season.
Please contact us for a detailed proposal.
Lease options
A lease contract is an agreement whereby assets are made available to a user (lessee) by a lease company (lessor) for a certain period, against a previously agreed fee. This also automatically includes the financing of the machine. The lessee therefore enjoys the use of the machine, without having to invest its own resources or to take out a bank loan.
Difference between two basic forms of lease viz. operating lease and finance (capital) lease are mainly on the basis of who owns the leased asset, what accounting and tax treatment are given, who bears the expenses and running costs, whether purchase option is there or not and what is the lease term.
Operational Lease
Instead of renting the self-propelled forage harvester for 1 or 2 years you have the option to Lease it for a longer period. The terms and conditions are almost equal to rental except that the Lease period is longer, minimum 4 years, which results in better conditions.
Financial Lease
You become owner of the self-propelled harvester, it is on your balance sheet. A&M Machinery cooperates with one of Europe's biggest object lease specialists. Interest rates vary between 1% and 2.5% less than the market standard.
You can Buy, Rent or Lease our equipment according very attractive deals
You have the the security of a professional independent partner who is more than 20 years in the business. Renting or Leasing a low hour self-propelled forage harvester saves fixed costs. A full package including insurance and maintenance is possible to avoid "unpleasant surprises" during the season.
Complete overview: